Bonneville Elementary Fun Run
SEP Conferences and Book Fair Coming Soon
SEP conferences will be held the week of October 8 – 12.  There will also be a Book Fair held in the library this week.
SEP Conference Registration
SEP conferences are approaching soon.  Parents can click on the icon below to schedule appointments for SEPs.  Registration begins September 18th at 4:00pm.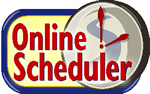 Extended Learning Program
The Extended Learning Program supports the mission of Salt Lake City School District to cultivate a
love of learning in a diverse and inclusive school community. The district has designed and implemented
an Extended Learning Program to meet the cognitive and affective needs of identified gifted students.
Through ELP, a continuum of program options in all neighborhood schools and designated magnet
schools provides a beneficial learning environment and curriculum designed to meet the needs of
gifted/talented and high ability students  Read more...
Family Movie Night
To celebrate all the hard work, effort, and money raised, we'd like to thank the Bonneville community and invite you to attend a Movie Night on the evening of Thursday September 27th at 7:00pm On the back lawn at Bonneville (weather permitting) or in the auditorium. Drinks and snacks will be sold at the movie for $1.  Friday, September 28th is a non-student day.
Welcome to Bonneville Miss Endo!
Bonneville Elementary is pleased to welcome a new principal in the  2018-2019 school year, Lisa Endo. Miss Endo has previously taught 1st grade before becoming an Assistant Principal in Davis School District. On June 5, Bonneville hosted an open house for parents and students to meet their new principal. Miss Endo said she is impressed by the performance and culture of Bonneville and she is excited to start this new chapter.  We are looking forward to working with Miss Endo!